The printing and mailing industries have been endangered species for quite some time now. In order to withstand the technological advancements that have threatened our existence, it is important for us here at Page Per Page to understand where we came from, where we stand today, and what is in store for us in the future, so that we can make advancements of our own kind.
Okay, so I'm a little dramatic, but It can get a overwhelming at times, and we needed something to balance it out. Lighten things up a bit.
That's where The Pager comes in. The Pager is a monthly newsletter aimed at providing a brief history lesson, and hopefully some entertainment on your lunch break. We will take a closer look at the innovations, inventions, occupations, and situations that have shaped our society – and more directly – our businesses.

The USPS reported that it totaled "$625 billion in stamp and stamp product orders" in 2018. Not too shabby, considering that over the past decade, mail volume traveling through the United States Postal Service, has decreased by over 30 billion pieces of mail.
And at the beginning of 2019, the USPS increased the cost of a Forever Stamp from 50 cents to 55 cents – which was the largest increase in stamp costs in almost 3 decades [insert 'yikes' emoji here].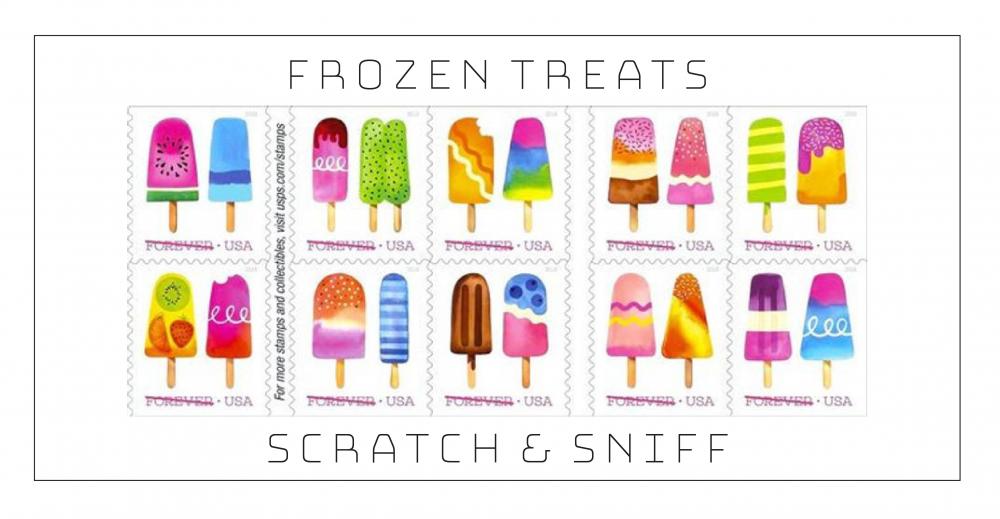 But get this – in 2018, the Postal Service released several stamps with the help of modern printing technology, including the nostalgia of "scratch and sniff." Order the Frozen Treats stamp collection, and you'll be overcome by the sweet smell of summertime!

It is safe to assume that with the decline of mail, comes the decline of postage stamps. At least how we see them today. While the USPS is busy trying to keep people (mainly Millennials) interested in mail, the preservation of postage stamps may rest on the shoulders of philatelists.
What are philatelists, you ask? Simply put, they are involved in the hobby of Philately. According to Wikipedia, Philately is "the collection, appreciation and research activities on stamps and other philatelic products." Although a small niche, these stamp lovers are helping keeping the rich history of stamps alive.