Considering adding direct mail to your marketing strategy? Surprisingly, doing so would be a savvy move. Direct mail marketing involves sending information or discount opportunities to prospective customers, and though it may seem old school, it pulls the highest response rate than any digital direct marketing medium.
Direct mail marketing is a great way to reach your target audience and see an impact, here is everything you need to know before integrating it into your plan.
Why Direct Mail is a Good Idea
It's a common misconception that direct mail marketing is outdated compared to its digital counterparts. But, recent research findings suggest the opposite. On average, direct mail sees a 9% return on house lists and 5% on prospect lists compared to email, paid search and social media, at 1%, or display ads at, .3%, proving that it's the best option for driving new and returning business.
Are you ready to sharpen your marketing efforts with direct mail campaigns and increase your knowledge on a print strategy for reaching customers? Everything you need to know is just ahead.
Direct Mail from Start to Finish
For any direct mail marketing campaign, you'll need an up-to-date mailing list, a well-designed message, and a plan in place to analyze your results for ultimate success.
Create the Mailing List
Arguably, one of the most important components of a direct mail campaign is your mailing list. Whether you utilize your own database or purchase a mailing list online, you'll then have to choose between two methods; targeted or saturated mailing.
Targeted mailing is when you segment your list by specific criteria. For example, if you just opened a new women's clothing store, you may want to segment your list by demographic criteria, targeting only women, and geographic criteria, to reach women in a specific location.
Criteria to consider when creating a segmented list are as follows:
Demographic – gender, age, race, income, etc.
Geographic – location
Firmographic (demographics for businesses) – company size, industry, type of organization, etc.
Sales Stage – prospect, customer, etc.
Psychographic – interests, attitudes, lifestyle, etc.
Saturated mailing is sending to everyone, with no specific targeting. This is typically good for businesses where their product or service can benefit anyone. For example, if a new restaurant is opening up, sending a saturated direct mail campaign to everyone in the surrounding area would make sense since anyone would most likely be interested in eating at a new restaurant.
Strategize the Message & Design
Once you have your mailing lists nailed down, it's time to start thinking about the direct mail piece you'll be sending. The goal of both the message and design is to create a mailer that reaches out, grabs the recipient's attention, and entices them to act.
Messaging
Whether you're going for a sleek, modern mailer or a 'tug on the heartstrings' mailer, one thing every message should include is a call to action (CTA) that prompts some type of response – like a visit to a physical location, a phone call, or a visit to your website.
With that in mind, here are some common strategies to consider for direct mail messaging:
Minimal: Refine your headline message so that's as simple as it is profound. The goal is to capture their attention in a way that compels them to read further.
Surprising: Create an unexpected message that generates curiosity and interest that drives response.
Clear: Use concrete language that conveys a message that can be understood by everyone on your mailing list.
Emotion: Tapping into emotions is powerful and result in action.
Story: Communicating benefits of your products and services through personal stories.
Design
The design of your lead generating direct mail campaign needs to be appealing enough that it creates a desire in your customers to open it and read it in its entirety.
Here are some design elements to keep in mind:
Format/type: Such as a postcard or brochure.
Organization of the copy: Such as ensuring that the CTA stands out clearly.
Fonts: These should be easy to read, vary in size, and limited to one or two typefaces.
Use of white space: To prevent the mailer from looking cluttered and help to emphasize your logo, CTA, and any other important elements on the page.
Imagery: This can be the most powerful component of your direct mail piece that grabs people's attention. Use high-resolution images, avoid busy backgrounds and/or text on top of images.
Here are a few examples of impactful direct mail marketing campaigns:
This BMW mailer asks you to interact with it.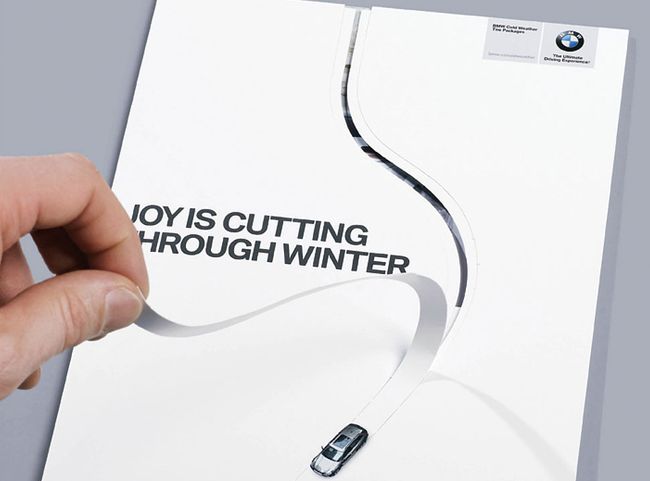 This textured, elite looking design sits on the mysterious side begging for someone to open it.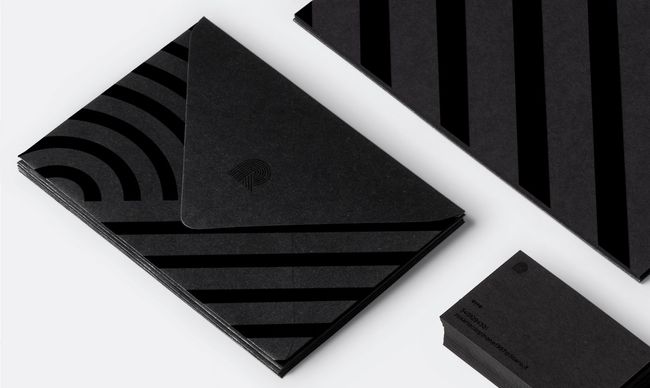 Don't be afraid to think outside the box, like with this creatively designed piece.
Designing your own mailer can seem like a daunting task, this is why you might consider relying on companies like Page Per Page. Whether you have an idea and need help executing it or want an experienced marketer and/or designer to help guide you through the creation process, Page Per Page has the resources to make the process easier and help drive results.
Send it Off & Analyze the Results
Once you have a mailing list and your direct mail piece ready to go, it's time to send. You can choose to do it in-house (which works best for smaller sends) or hire a company like Page Per Page to do it for you.
After the send, it's important to measure your direct mail ROI to evaluate the success of your campaign, which is determined by response rates. The method for collecting this data relies on the CTA from your campaign. You can easily track the response using custom URLs, QR codes, or phone calls.
When measuring results, it's as important to look for what went wrong in addition to what went right. Look for clues on how to do better on the next mailing. For example, if you saw a low ROI, was the mailer lacking a concrete call to action? Should you offer a better incentive? Or was it the wrong target market? Always try to learn from the results.
A Few Tips to Consider
In addition to crafting, sending, and measuring the results of your direct mail initiatives, there are a few more things to think about when putting a strategy together.
Your Direct Mail and Digital Marketing Efforts Should Work Together
In today's digital age, almost every form of communication is virtual, leaving tangible mail in high demand. In fact, 56% of the people in the U.S. love getting mail – which explains why direct mail marketing sees the highest average ROI at 4.4%. Before you get swept away with the numbers though, digital marketing is still important.
In a recent study, marketers who used at least three channels in their campaigns saw a 90% increase in retention and a 250% increase in engagement. The point is, your direct mail and digital marketing efforts should not be mutually exclusive. Using them together allows you to move the budget around if needed, rely on one area more than the other, or test out different channels all within a holistic, cohesive plan.
Timing is Important
One of the many direct mail best practices involves timing. Of course, it's important for your target market to receive your direct mailer before the big sale. And special holidays, birthdays, and promotions should be considered as well, but timing is more than that.
Have you considered where your audience is in the buyer's journey? There are a number of stages in a buyer's journey and timing your direct mail marketing campaigns to where your target audience is in the buyer's journey can be impactful.
Stages in a buyer's journey include:
Awareness: The buyer realizes they have a problem or a need, and you can directly address it with a solution.
Consideration: The buyer is now seeking options for how to solve their problem. You can send nurturing content, an incentive related to an abandoned cart, or a soft-sell to reinitiate engagement.
Decision-making: Once the consumer has done the research and decided on the best solution, it's time to make it clear why you are the best option for not just meeting their needs or solving their problem but also for exceeding their expectations.
Post-decision: This stage of the journey can be exciting, considering that nearly 30% of customers are likely to be repeat buyers.
Frequency Matters
Most successful direct mail marketing campaigns are comprised of not one single mailing, but a series of 3 to 7. So make sure you think about how many times you want to hit your mailing lists with that message because often times, once may not be enough. But don't worry it can be as simple as sending the exact same mailer! No need to necessarily re-design each mailer if you don't want to. Although, that can be a nice way to jazz things up a bit.
Let Page Per Page Make it Easier
Direct mail marketing is in many ways an art form, and it's one that Page Per Page has been perfecting since 2004. They've seen consistent growth that has resulted in being included in Inc. 5000's list of the fastest-growing U.S. companies for the past several years!
With a team of experienced marketers and designers, Page Per Page can help make your ideas a reality. Whether you have a printing need, want guidance on design, or want to utilize their ability to design, print, and mail, Page Per Page helps to streamline the entire process